Serious Puffs - Sea Salt Multipack (150g)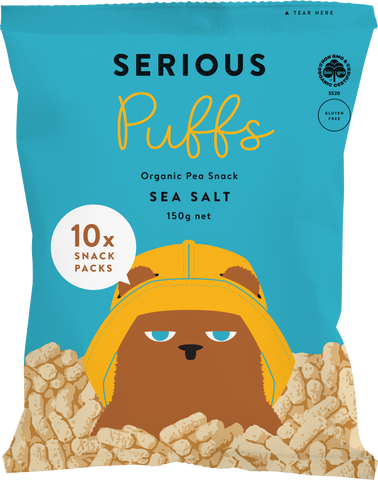 Tired of dreaming up ideas for your little one's lunchbox? 
No need to huff & puff! 

Our Sea Salt Serious Puff Multipack is made up of 10 x 15g mini packs, a perfect size for the lunchbox to keep the kids snacking on healthy, wholegrain goodness.

A classic flavour to make even the most salty-sea-pup would enjoy.
Ingredients: Pea flour* (41%), corn*, coconut oil*, sea salt (1.5%). 
*Certified Organic